© Copyright 2010 accurapuls
The specially designed accurapuls-CAM-software is key to
achieve best results with peening-technology. The accurate
process-path which is on the true designed 3-dimensional
geometrical surface, combined with the right peening strategy,
will lead to outstanding final machined surface quality.

The accurapuls-CAM-software:
· converts given 3-D-data from various CAD- sources (iges, vda, step, …),
· creates specific process patterns based on own mathematical modelling and
· generates NC/CNC-codes with which 3-/5-axes milling- machines could be
controlled.

Highest surface quality is achieved, if all accurapuls-CAM-software features are
exploited ideally in controlling both: the final machining step and the subsequent
peening process.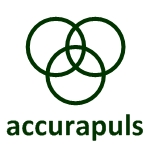 accurapuls-CAM-software